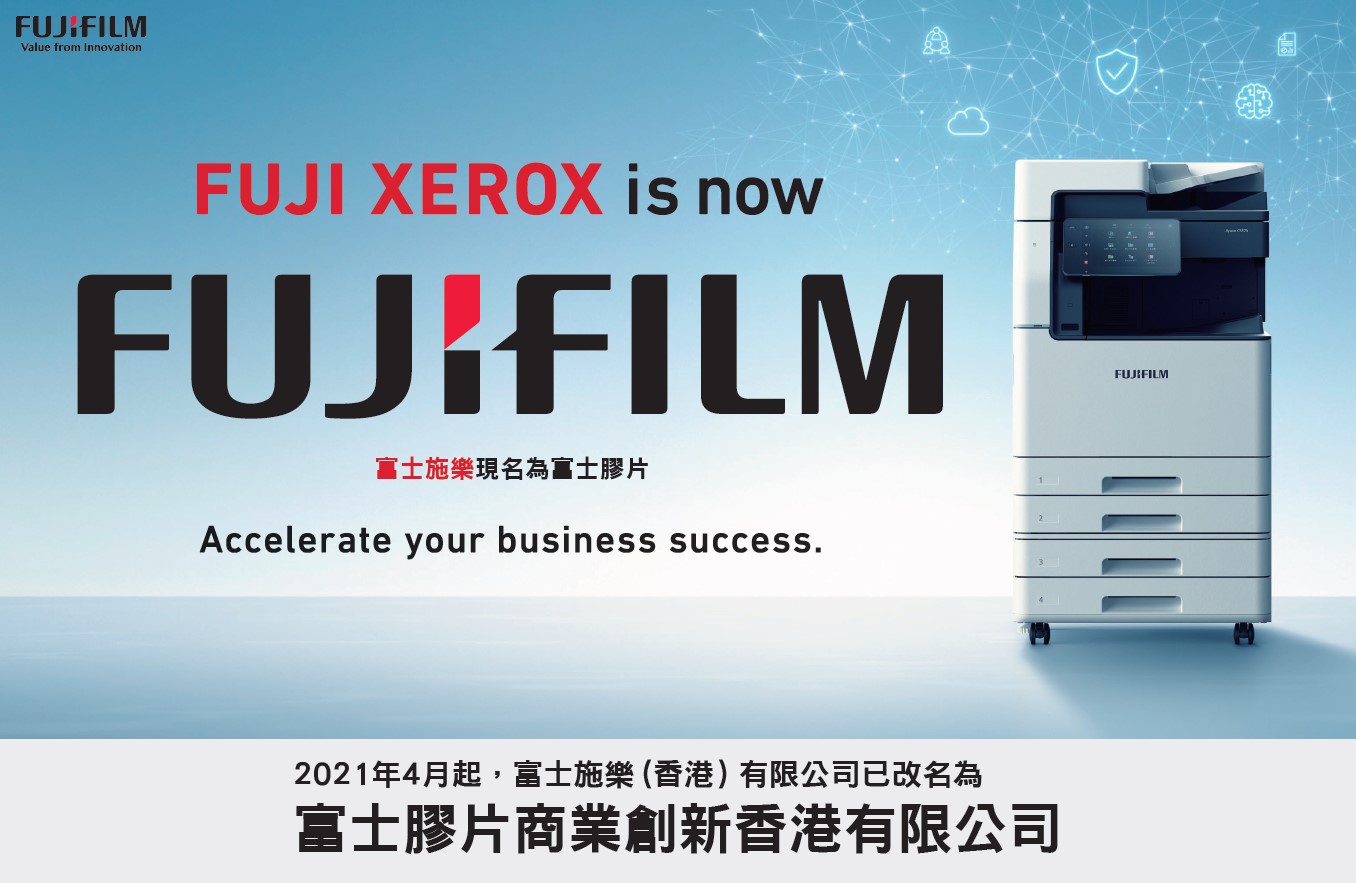 FUJIFILM Business Innovation Hong Kong announced that it is changing its name from Fuji Xerox (Hong Kong) Limited to FUJIFILM Business Innovation Hong Kong Limited from April 2021. 
"The new name embodies our commitment to the challenge of being a true global leader delivering innovations to our customers' businesses," said Mr. Yasuyuki Matsumoto, Managing Director of FUJIFILM Business Innovation Hong Kong Limited. "Our mission is to create a communications environment that enables customers to utilize information and knowledge to better display their creativity and focus more on their core businesses. As our new name indicates, with respect to our mission, innovative products and services that meet changing market needs will be offered under the Fujifilm brand." 
FUJIFILM Business Innovation Hong Kong continues to enhance value to customers with solutions and services relating to document and complementary businesses. By delivering innovative technologies and services in Workplace, Process and Communications aspects, FUJIFILM Business Innovation Hong Kong develops close partnerships and grows with advanced technology leaders in the areas of cloud, artificial intelligence and process automation, with an aim to expand mass market coverage with indirect channels and eCommerce.
"Accelerate your business success." This is the value that FUJIFILM Business Innovation offers. Multifunction printers serve as the gateway to apply expertise in documents, both paper and digital, to make business speedier and information even more accessible. This is how FUJIFILM Business Innovation will build the best communications setup of the future for customers' business environment.