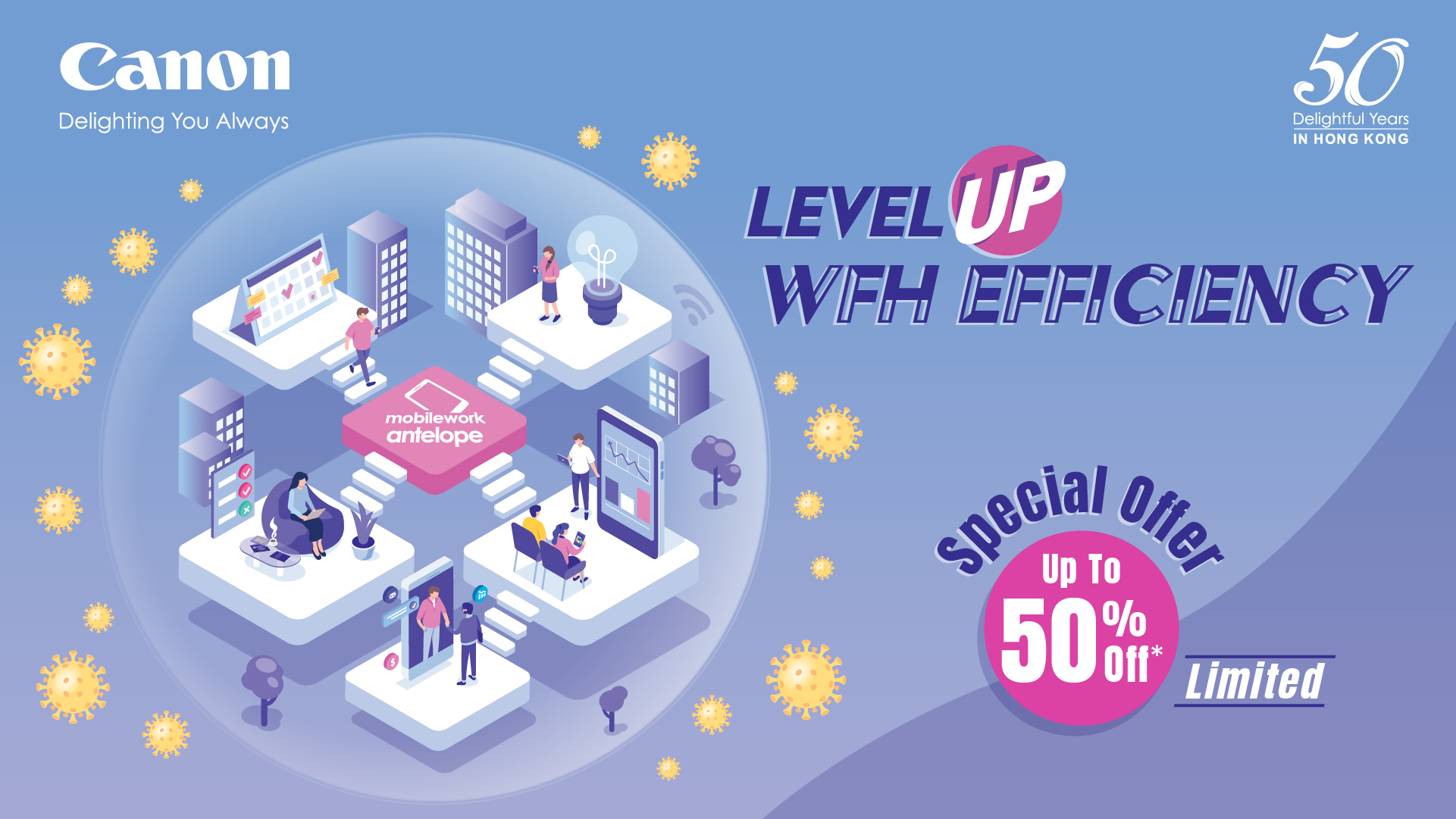 Level-up WFH Efficiency
As Hong Kong's surging fifth wave of COVID infections keeps expanding its threat, work from home (WFH) measure is highly encouraged to protect the health and safety of working class. In face of limited resources and manpower, how could SMEs maintain high productivity under the 5th wave? Canon is dedicated to offering diverse business solutions to enterprises. To provide our utmost support to SMEs, we are now offering a special deal to facilitate your WFH arrangement!
A 50% off discount is offered to enterprises to purchase Canon Mobile Business Platform Antelope MobileWork DX*
, a mobile working platform that offers a wide range of document management and workflow management features. It benefits SMEs to maintain WFH productivity and to move towards digital transformation.
Features
Real-time Task Management: Remote task assignment with instant progress tracking
Strengthened Collaboration and Transparency: Shared calendar allowing easy overview of staff WFH status and attendance
Cloud File Sharing: Direct scan-to-workflow with smartphone and AI auto-classification
Remote Workflow Management: In-app workflow submission and approval to maintain prime efficiency anywhere anytime
Click
here
to learn more.
*The promotion period is until 31 Mar 2022. The solution plan of Mobilework DX can be ordered independently from multi-function devices. The final price shall be subject to the terms of the agreement to be entered into between Canon and the customer.